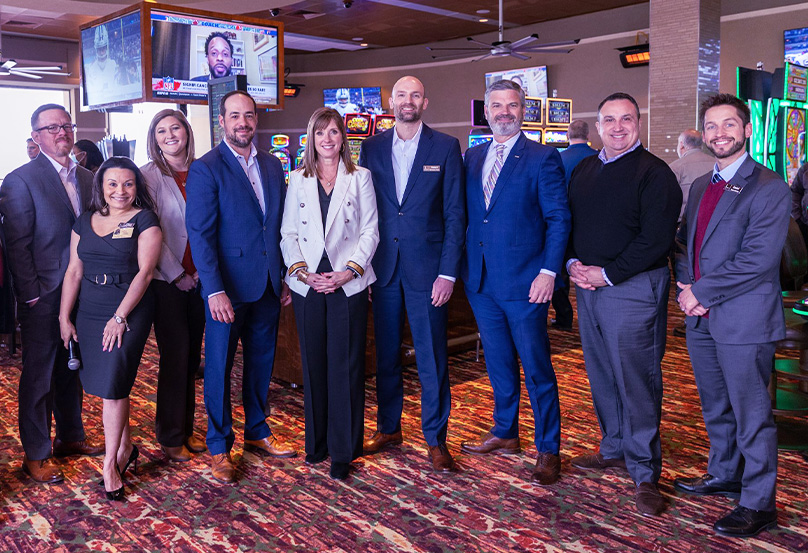 People
Empowering our people to

do the work they love.
Everyone has a voice at PENN Entertainment

We believe diversity is the driving force that moves our company forward. We're building a more inclusive company — giving our team members the support they need in their work to help more people find their fun.
Race & Ethnicity
White
Black
Hispanic
Asian
Multiracial
Indigenous
At PENN Entertainment, we believe our differences make us stronger. We're proud to celebrate diversity — from events for Black History Month and Pride Month to International Women's Day and Chinese New Year. We're also a lead sponsor of the #opendoors campaign as well as the All-in Diversity Project — an initiative that supports diversity, equity, and inclusion (DEI) in our industry.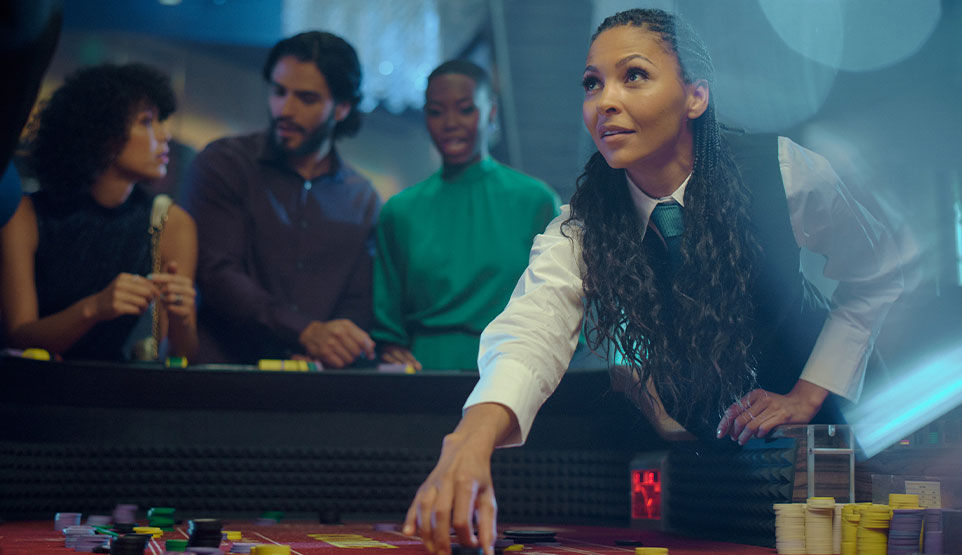 RECRUITMENT
Whoever you are. We have a career for you.
We're building a more diverse and inclusive workforce — and helping our talented team members grow their careers in powerful ways. We want our people to feel empowered to bring their unique perspectives to the table and help drive our business forward.
100%

of open executive roles included either female or ethnically diverse candidates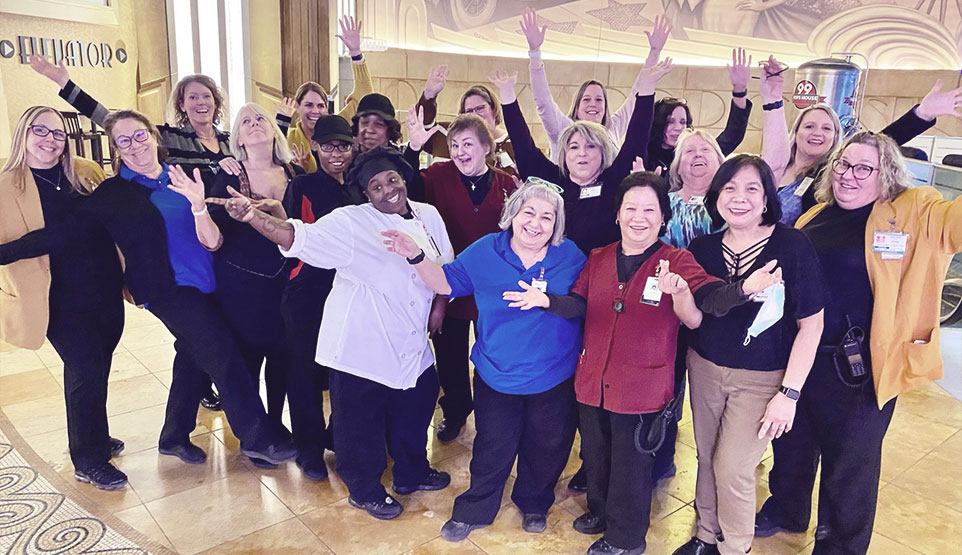 Training
A place to be yourself. A place to build your career.
Committed to our people
We're committed to the professional development of all our team members. We offer tuition reimbursement and certification programs that help our people grow their careers and equip them with the fundamental leadership skills they need to succeed at PENN Entertainment.
Focused on minority leaders
We're focused on minority and female leadership development. Through our Women Leading at PENN (WLP) program, we encourage women to pursue roles in leadership at our casinos and in the corporate offices. The results have been inspiring. Today, our executive team is 37.5% female — and growing.
DIVERSITY
Progress through inclusion
We believe a diverse, welcoming workforce is unstoppable. We formed the PENN Diversity Committee in 2020, during some of the most challenging times in our nation's history. Our goal through this committee is to create a more diverse, equitable and inclusive company.
"I could not be more honored and humbled to chair the PENN Diversity Committee. The committee is a testament to the company's commitment to create a culture where every team member, regardless of their differences, can truly be themselves and belong."
Justin Carter , Senior Vice President of Regional Operations and Chairman of the PENN Diversity Committee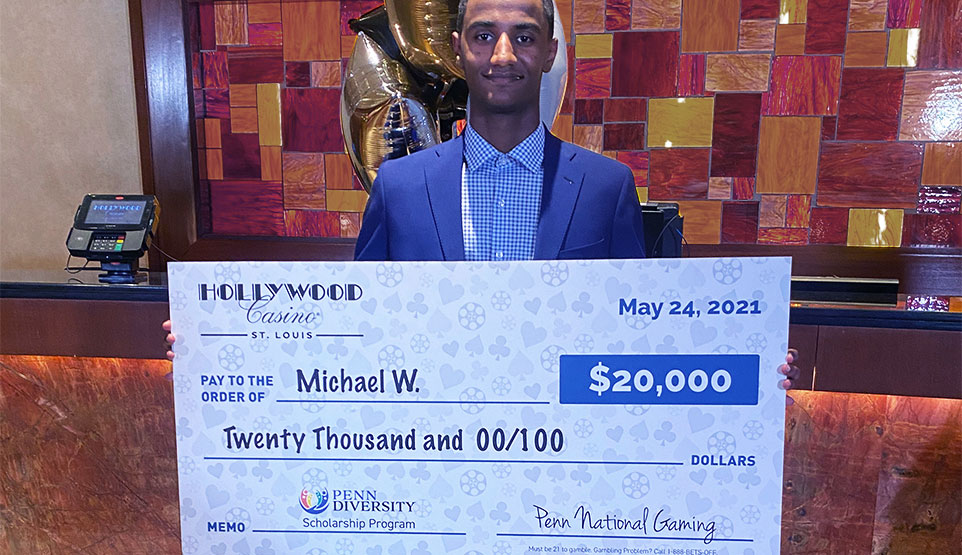 SCHOLARSHIP INITIATIVES
Developing future leaders
Diversity Scholarship Fund
We're focused on creating pathways for our PENN family to achieve their dreams. The PENN Diversity Scholarship helps create equity in higher education for children of our team members, many of whom are the first in their families to pursue post-secondary education.
Support for Historically Black Colleges & Universities (HBCUs)
In 2020, we committed to increasing diversity in our recruitment efforts, with a focus on attracting future leaders from a more diverse pool of candidates. Of the PENN Diversity Scholarship recipients, 10% will be attending HBCUs — and nearly 30% of our Leadership Excellence at PENN (LEAP) interns currently attend an HBCU. In addition, we've committed $4M in scholarships to support STEM programs at HBCUs.
58%
Scholarship recipients are first-generation college students
$4M
STEM scholarships in partnership with HBCUs in states where we operate
$1M
Scholarship funds awarded to 47 students this year
Listen and learn

During our Days of Listening event, we heard directly from team members about the need for DEI training. We recognize that there are opportunities to improve company culture from within — and we will continue to work toward a more welcoming and inclusive workplace for all.

Honoring veterans

We're proud to spotlight the service of our team members who served in the military. Our back-of-house Honor Wall highlights the careers of those who served and our internal newsletter, The Insider, gives us a chance to learn more about their unique perspectives and how they're moving our company forward.

Pride at PENN

We believe allyship is a lifelong process of unlearning and relearning, understanding our differences, showing up for others, solidarity — and listening. We encourage our team members to create change in the workplace as strong allies of our LGBTQ+ coworkers.
We go above and beyond
for our people
We invest in our team members' wellbeing through opportunities and support that empowers them to thrive wherever they are — at home, at work or in their communities. We encourage every team member to engage with their wellbeing journey, promoting rest, relaxation, medical care and personal pursuits.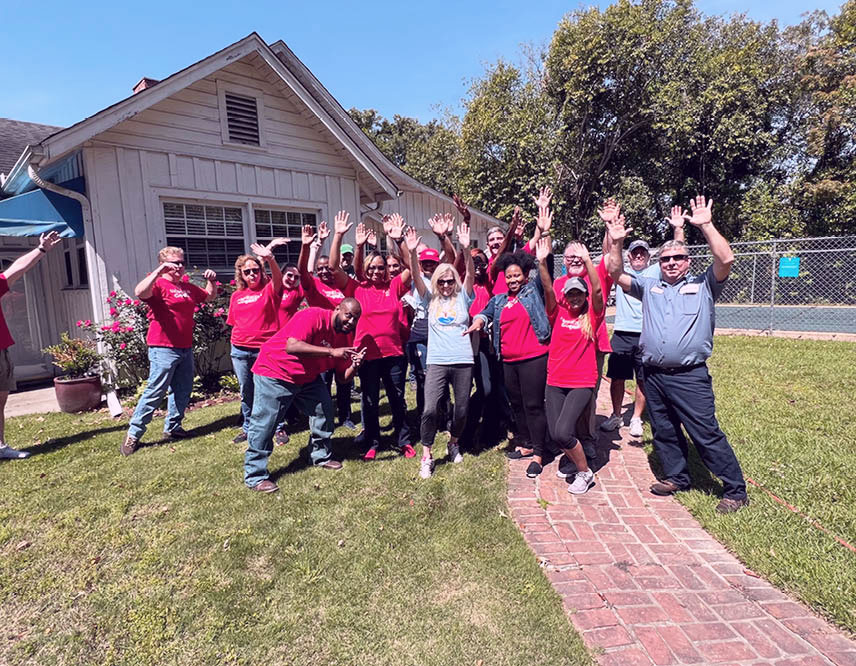 Wellbeing Goals
Community
We engage with team members at each of our properties, sharing wellbeing best practices and resources.
Awareness
We want our team members to understand what wellness means to them and we encourage everyone to engage with our resources to achieve their goals.
Personalized resources
We provide wellbeing resources designed to help our team members at every point of their self-care journeys.
Pursuing success
We're focused on ensuring our team members receive world-class work experience so they can succeed personally — and professionally.
Explore more about PENN Entertainment
Communities

We're committed to giving back to the communities in which we live and work. Learn more about the work we're doing in our host communities.

Learn more

Planet

We understand the importance of creating a sustainable future for our planet. Learn more about our powerful sustainability efforts.

Learn more