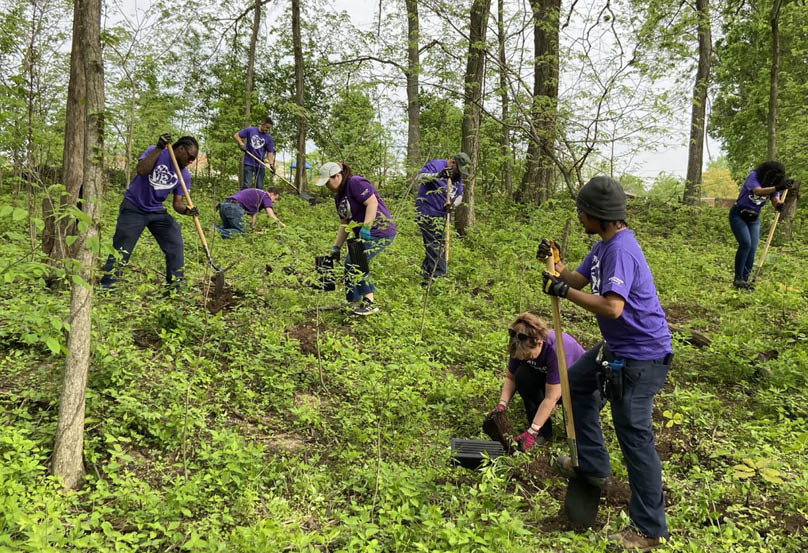 ENVIRONMENTAL SUSTAINABILITY
Protecting

our environment.
We're committed to creating
a better future.
We're committed to safeguarding our planet's natural resources by being environmentally conscious across our daily operations. Our commitment to compliance, conservation, communication, and continuous improvement fosters a culture of environmental excellence throughout our organization.
We make waste reduction a priority
Designing strong efforts to reduce waste has become integral at all levels of our company. Each PENN location has been challenged to play a part and the results have been impressive.
Compliance
We're dedicated to complying and — in many cases — moving beyond compliance with environmental laws to use resources more effectively and reduce our environmental footprint.
Conservation
We have several initiatives in place to conserve energy and water and reduce or eliminate plastic waste. Our newest locations even feature EV charging stations and water bottle refilling stations.
Communication
In 2021, we developed a goal of discontinuing all direct physical mail by 2025. However, we are finding that a small percentage of our customers are unable or unwilling to convert entirely to electronic delivery of communications. Since 2019, we've managed to reduce our mail by 30%. We are committed to continuing to reduce our volume of direct mail down to a negligible amount and to using sustainable materials for its production.
Continuous improvement
Our constant effort to improve has led us to explore Xeriscape installation. This landscaping design uses low-water-use or drought-tolerant plants that require little to no irrigation.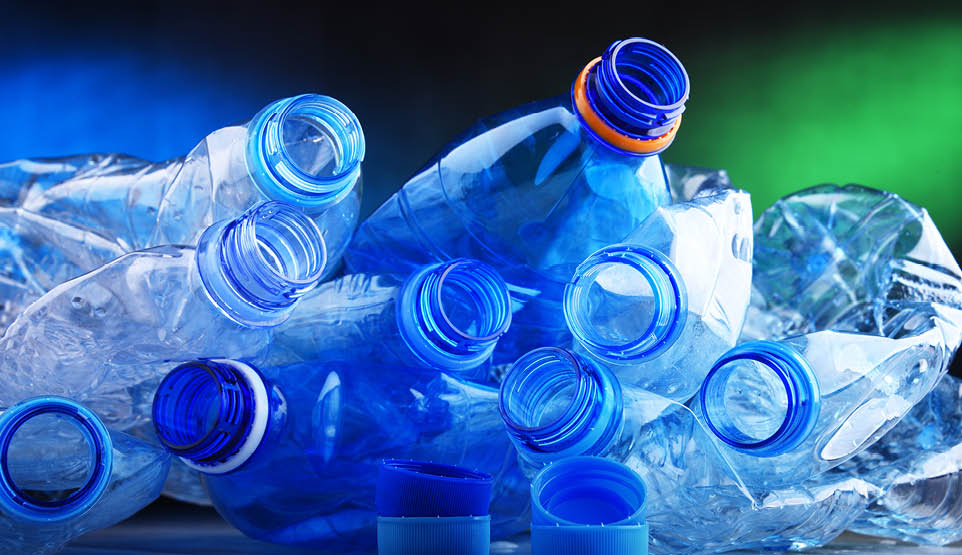 Waste reduction tactics for today & tomorrow.
During 2022, the PENN bulk hotel amenity program eliminated the use of 1.2M single-use plastic amenity bottles, resulting in a savings of 3.6 tons in single-use plastic consumption.

Through the Restaurant Technologies fryer oil recycling program implemented at 67% of our properties, the Company recycled 61% of its total oil consumption companywide during 2022, equaling over 662,000 pounds of used cooking oil, a 32% increase over 2021, which also resulted in the elimination of approximately 31,000 plastic jugs by utilizing the RTI bulk oil system.

Additionally, 44% of PENN properties collectively operated 100 Frylow units in 2022, which reduced fryer oil consumption by approximately 48,000 gallons, or 375,000 pounds, of oil.
30,000

Plastic jugs eliminated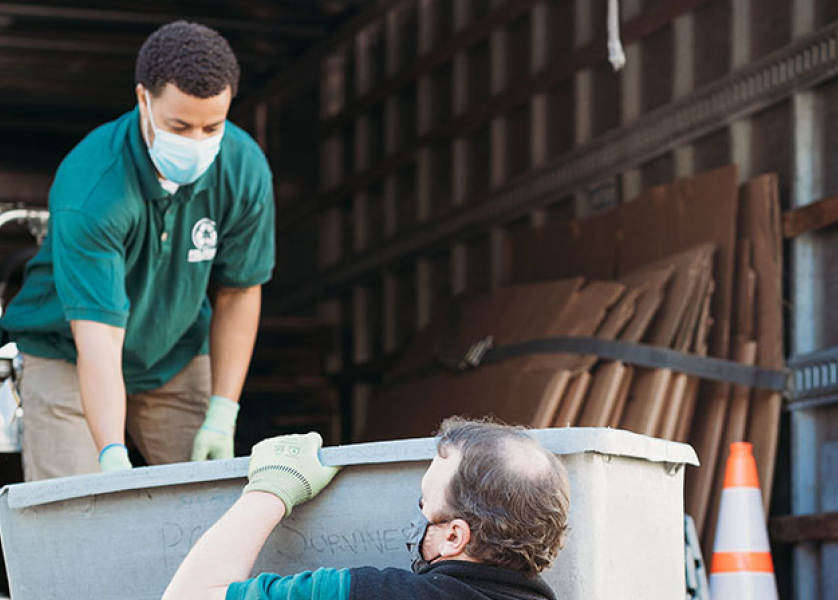 Caring for our planet
In 2022, we advanced our commitment to environmental stewardship by enlisting a third-party to calculate our 2021 Scope 1 & 2 Greenhouse Gas (GHG) footprint, in line with the Greenhouse Gas Protocol. We compiled and analyzed a comprehensive inventory of all emission sources we operate.

To do our part in mitigating climate change, we recognize that proper measurement is a precursor for proper management. To set targets and goals for our overall climate strategy, we first needed to calculate an emissions baseline. Our established baseline will allow us to set achievable targets in line with leading practices and reporting frameworks.

Eliminating plastic reward program cards

We continue to expand our industry-leading "3Cs" Technology to provide customers with a cardless, cashless, contactless PENN Wallet experience, which will help reduce the amount of plastic used for our loyalty program cards.

Reducing plastic water bottle consumption

In 2022, the PENN bulk hotel amenity program eliminated the use of 1.2M single-use plastic amenity bottles, resulting in a savings of 3.6 tons in single-use plastic consumption.

Expanding our recycling efforts

We've made recycling an important part of our program with an initiative that includes electronics, scrap metal, batteries, toner and pallets. Our racetracks even recycle straw, sand and manure.
Energy efficiency that
makes a difference
We are continually searching for ways to make our locations more energy efficient. Our newest destinations were designed with a number of cutting-edge energy-saving features and our other locations have been constantly adding updates.
Lighting upgrades
80% of our locations have already completed an energy efficient lighting upgrade from incandescent bulbs to LEDs.
EV charging stations
25% of our locations have Electric Vehicle (EV) charging stations with 34% more adding them within the year.
Smart thermostats
35% of our hotels use smart thermostats that auto-adjust hotel room temperatures based on occupancy status.
Being smart about water conservation
Recognizing that access to abundant, clean water is a critical need for the communities and ecosystems where we operate, we pledge to minimize our water usage wherever possible.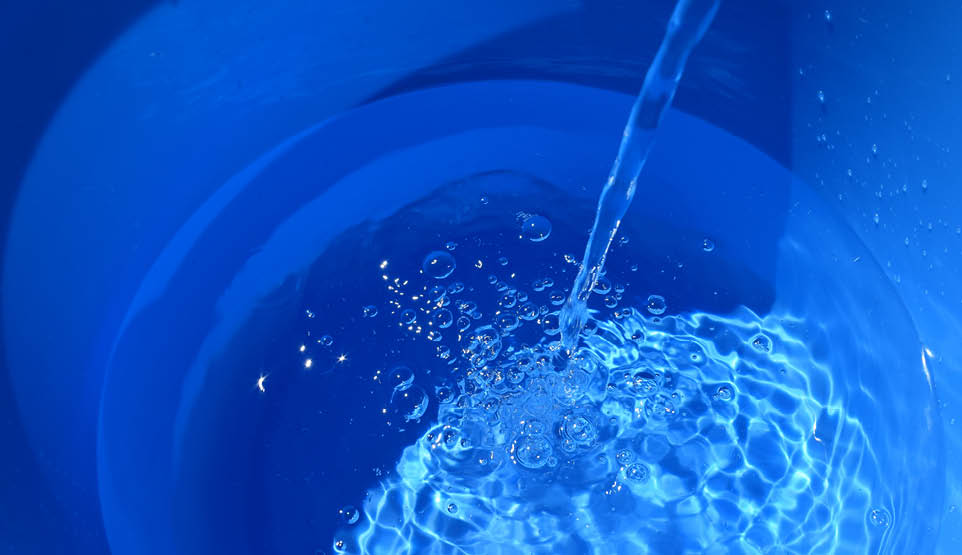 Landfill Diversion
Through our landfill diversion program, PENN has been able to save 1.96 million gallons of water.
AER-DEC® Integrated Sinks
Our newest locations feature AER-DEC® Integrated Sinks — combining a soap dispenser, faucet, hand dryer and sink basin all in one touch-free, hygienic, highly efficient system.
Other Water Conservation Methods
We also encourage guests to participate in our linen and towel reuse program, and low-flow fittings and efficient use of laundry facilities help to further curb water waste.
Reducing environmental impact
with sustainable foods
PENN prioritizes sustainable food production and supply chains through a focus on fair trade, hormone-free and reduced-antibiotic food and beverage procurement.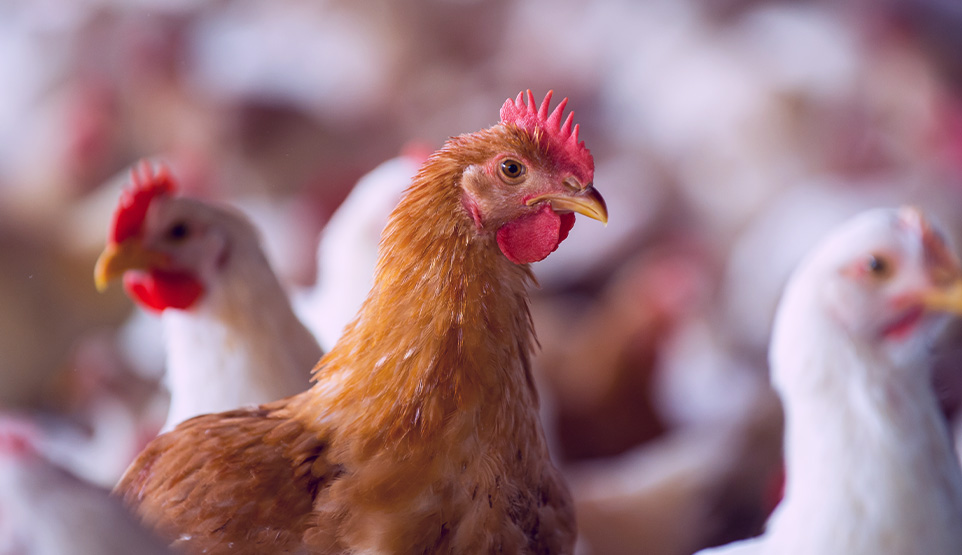 rBGH-Free Milk
99% of the fluid milk we purchased in the last year is free of artificial growth hormones.
Reduced Antibiotic Chicken
93% of the chicken we purchased was produced without the routine use of human antibiotics.
Sustainable Seafood
93% of the seafood we served at our restaurants comes from sustainable sources.*
*Calculations are based on items where the source has been identified as sustainable or not sustainable per the Seafood Watch (SFW) criteria.
Setting new standards with LEED certified buildings
PENN Entertainment's latest greenfield developments were certified as LEED® Gold or LEED® Silver by the U.S. Green Building Council, and our newest building projects include additional energy efficiencies, such as LED lighting, EV charging stations, water-conserving toilets, water bottle refilling stations, AER-DEC® integrated sinks and HVAC improvements.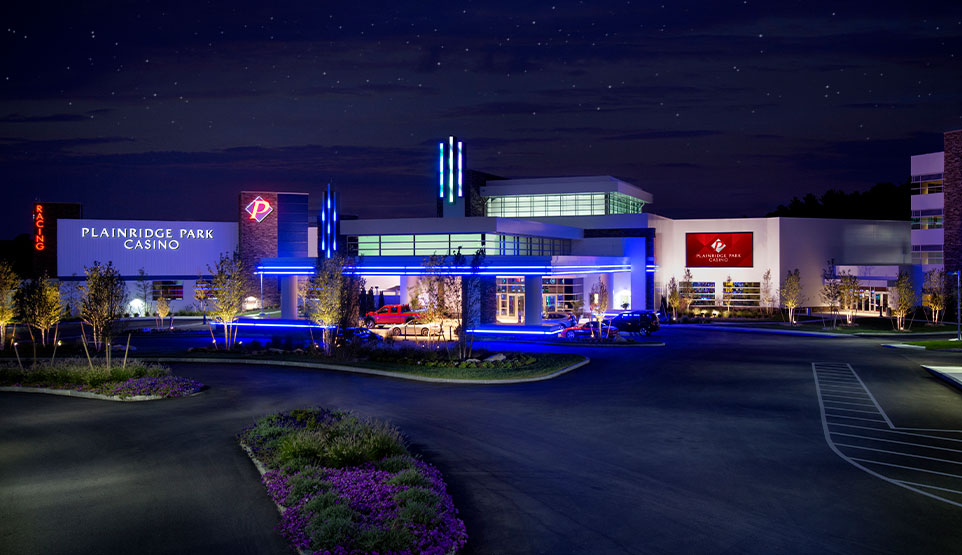 LEED® Gold Certified
Plainridge Park Casino in Massachusetts, which opened in 2015, is a certified LEED® (Leadership in Energy and Environmental Design) Gold facility. 75% of the existing building structure was constructed from reclaimed materials. Approximately 98% of its construction waste was diverted for recycling and re-use and 50% of the wood on the project was from Forest Stewardship Council (FSC) certified forests.
Featured initiative: Plainridge Park Casino
Our Plainridge Park Casino leads the way in promoting renewable, clean energy.
Energy Efficiency
12% of the building's electricity comes from a solar panel system and the building uses 26% less energy through the use of these panels and high efficiency equipment in our restaurants.
Water Conservation
The building uses 42% less water by incorporating high efficiency plumbing fixtures and equipment, and water efficient landscaping provides a 55% water use savings with no potable water used.
Explore more about PENN Entertainment
Our company

We're the leading omnichannel provider of entertainment experiences in North America. Read about our history — and future fun to come.

Get to know us

Responsible gaming

We want people to have fun and enjoy our destinations and online platforms safely and responsibly. Learn about our policy on responsible gaming and how we're helping our communities.

Learn more