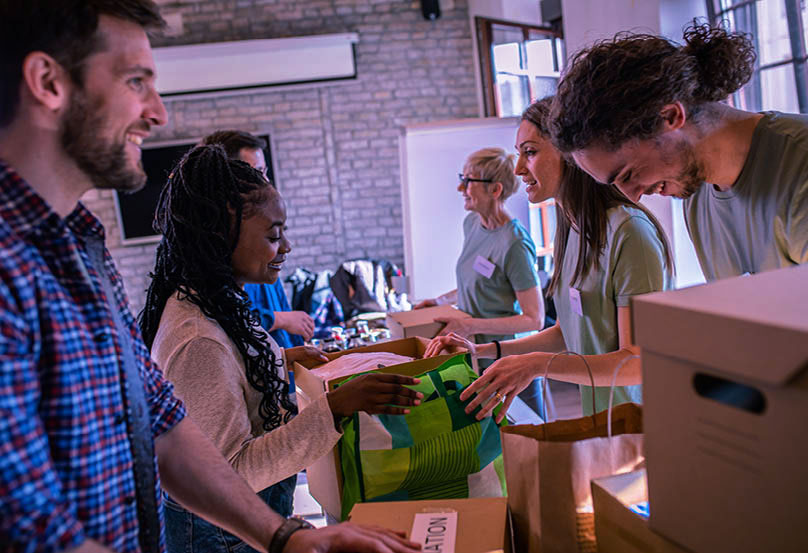 INVESTING IN OUR COMMUNITIES
Caring for the people

and places around us.
We're helping where we can
We're dedicated to the communities in which we live and operate. Through our charitable foundation and the PENN Diversity Committee, we've created employment opportunities and sustainability programs — and provided disaster relief to those in need in an effort to improve the lives of our team members, their families and members of our communities.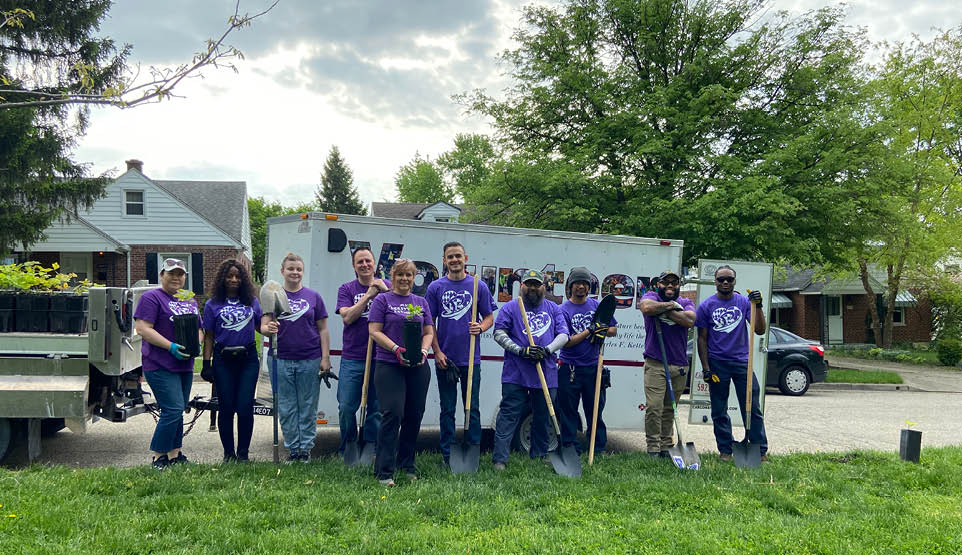 Doing right by our communities
Our communities are the backbone of our business and we believe it's important to invest time and energy into the people and places around us. In 2005, in the wake of Hurricane Katrina, we launched the PENN Entertainment Foundation. We were able to assist nearly 2,000 team members who were impacted by the storm, giving them much needed support, food, water, clothing and shelter. Today, the foundation supports countless local nonprofit organizations in our corporate regions and in host communities throughout North America. When not focused on public health crises or natural disasters, the foundation puts its efforts into community development, human services, cultural affairs and diversity programs that support veterans and active-duty military and their families.

$7.6M

Donated in 2022 to directly support local organizations and their communities.
Hiring Our Heroes
We're proud to participate in the Hiring Our Heroes initiative, which connects veterans, service members and military spouses with meaningful employment opportunities, creating a stronger, more diverse workforce.
Viva La Troops
To coincide with last year's Army vs. Navy college football game, Barstool Sportsbook ran a promotion matching first-time wagers of $100 or more with a donation to the Fisher House Foundation and Semper Fi & America's Fund. We raised $200,000 for these organizations.
Concussion Legacy Foundation
We proudly donate to the Concussion Legacy Foundation, whose mission is to support those affected by concussions and CTE — including athletes and veterans. Through research, the foundation's goal is learn more about CTE and help develop treatments.
Harold Cramer Memorial Scholarship
The Harold Cramer Memorial Scholarship program at the UPenn Carey Law School honors our long-serving board member who passed away in 2017. The scholarship provides financial assistance to veterans pursuing a law degree at UPenn.
Army's PaYS Program
We're excited to be an employer partner with Military Spouses Employment Partnership (MSEP) and the Army's PaYS Program (Partnership for Youth Success). Both organizations focus on helping active-duty military, veterans and their families discover new career paths.
No One Left Behind Foundation
We provide support to the No One Left Behind Foundation, an organization that assists Afghan special immigration visa recipients acclimate to life in America, helping them find housing, clothing, food — and zero-interest loans that help them become self-sufficient.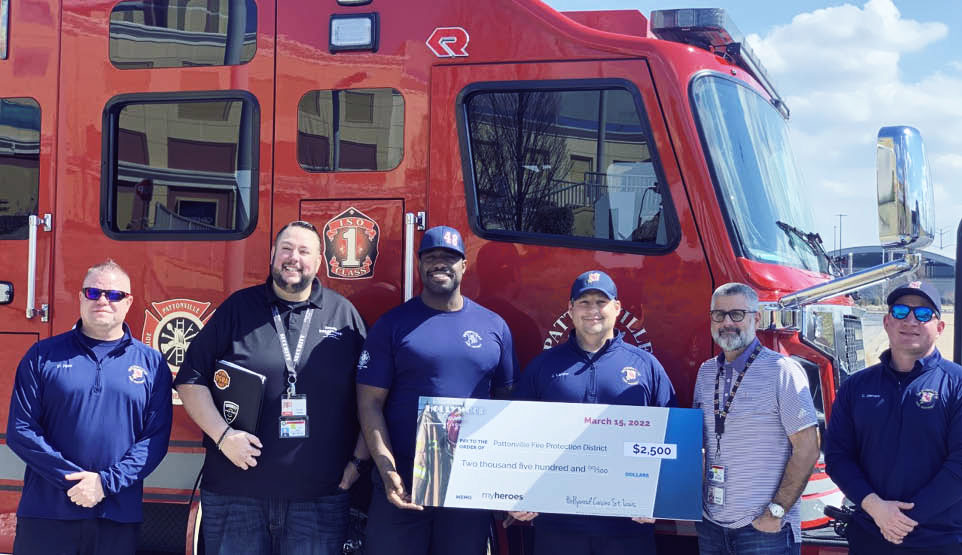 Supporting the military
Honoring our nation's heroes is a priority. Through recruitment efforts, recognition of service, ongoing charitable donations and community support, we're helping veterans and active-duty military team members and customers..
Our PENN Heroes loyalty program offers active-duty military, veterans and first responders access to exclusive PENN discounts and offers.
Learn more
Safe gaming is our responsibility
We care deeply about our valued guests. That's why we've established a comprehensive framework to promote a culture of responsible gaming, from online help to discrete in-person assistance. We partner with several responsible gaming organizations and maintain an internal committee to oversee our RG programs and efforts.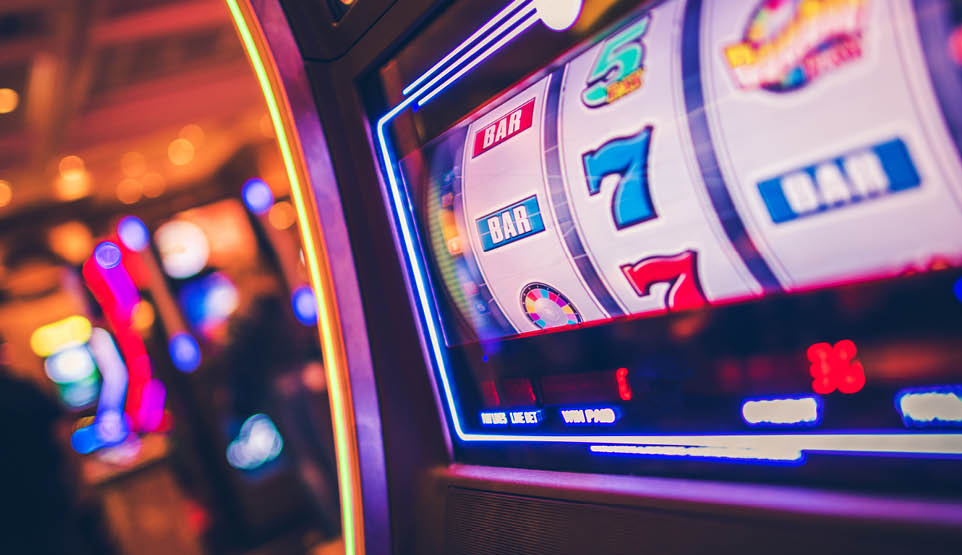 Responsible Gaming
Responsible gaming starts with us
Our Responsible Gaming Committee works to promote a culture of responsible gaming from within. The committee oversees programs at each of our properties — providing more than 20,000 hours of training to our team members in the last year alone. Learn more about the committee's efforts.
Learn More
Responsible gaming
RG is embedded across our platforms
Responsible gaming isn't just for in-person gambling. We've developed a robust online program that promotes responsible digital and interactive gaming. We diligently confirm user identities, employ an "exclude one, exclude all" policy — and we allow patrons to voluntarily place themselves on exclusion lists.
PENN Wallet
PENN Wallet gives our guests a secure, convenient, cashless payment method for in-person gaming. Users can store multiple payment methods and easily move funds in and out of the casino — and back into their bank accounts. And with spending limit features, PENN Wallet promotes responsible gaming.
Explore more about PENN Entertainment
Careers

We're always looking for talent that believes in having — and sharing — fun. Discover what it's like to work at PENN Entertainment and search for your next opportunity.

Learn More

Investors

Explore what it means to invest in PENN Entertainment. Review our most recent news, and learn about our strategies and recent performance.

Learn More