Get the App
Have fun. Wherever you are.
Download the PENN Play app today.
Everything you need to do (or, more importantly, want to do) can be done in the PENN Play app.
The benefits of using the PENN Play app go far beyond the digital gaming table.

Rewards at your fingertips
Earn, redeem and monitor your PENN Play rewards, like Tier Points and PENN Cash, easily in the app.

A personalized experience
Receive offers tailored to your gaming, dining and vacation likes and interests.

Be the first to know
Get the latest news and offers before anyone else, delivered right to your phone.

More ways to play
Discover your new favorite games through the PENN Play app — and find new destinations to visit.

Save time
Update your information, preferences, monitor wins and more in the palm of your hand.
Explore more apps
Discover other PENN apps, like ESPN BET, theScore Bet and more.
Do more. Discover more.
Only in the PENN Play app.
Everything you need to do (or, more importantly, want to do) can be done in the PENN Play app. What's more, you'll receive exclusives that are only available through the app.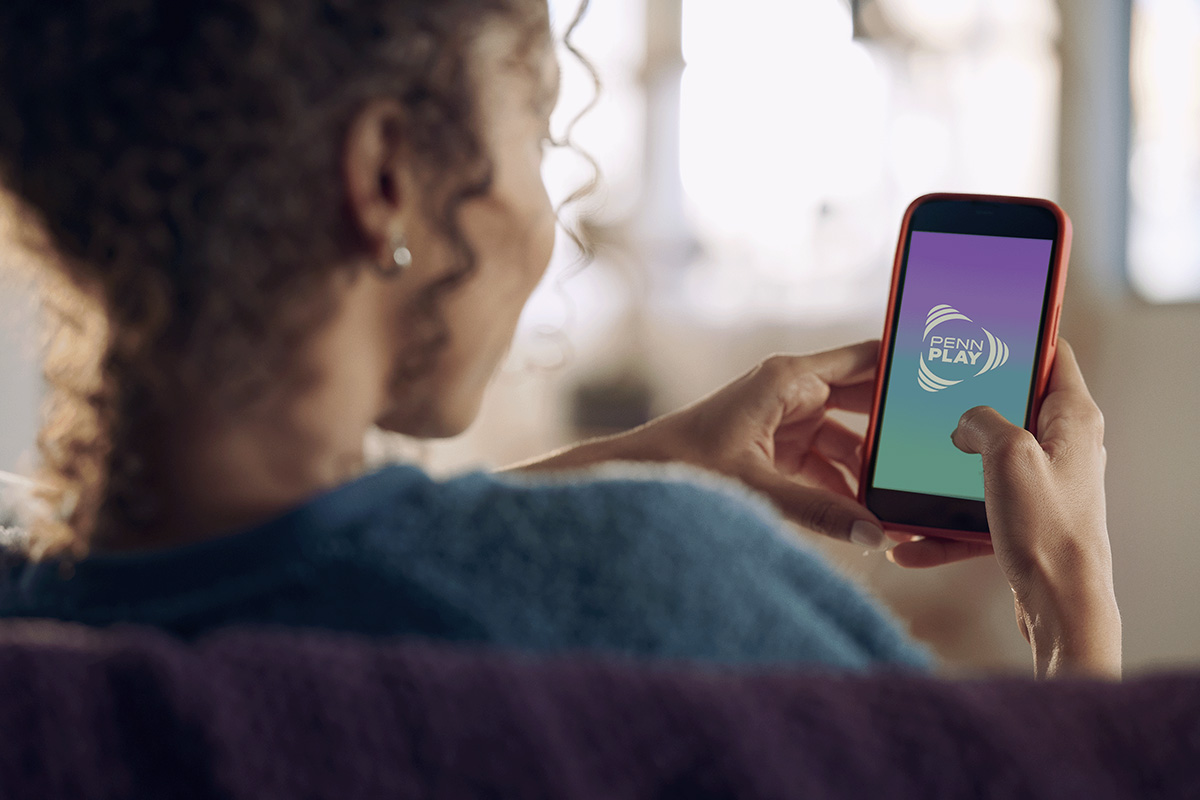 Manage your rewards account

Join the PENN Play loyalty program and easily manage your account, monitor wins, view special offers and more.

Discover PENN destinations


Explore all PENN destinations throughout North America. Filter by amenities, location, events and more — and book directly through the app.

Plan & manage your trip


Book or modify your hotel stay, use mobile check-in/out, access your room key, elevators and more. Plus, reserve a table at any of our exciting restaurants and reserve time at our spas. Everything for your hotel stay is at your fingertips.

Personalized service

Receive destination deals, dining recommendations, gaming options, event suggestions and more — all customized to your preferences.
Put more play in your stay.
It's easier than ever to manage your stay from beginning to end with the PENN Play app. Use mobile check-in, upgrade your stay, access your digital room key, make dinner reservations, order room service, reserve event tickets, use mobile check-out.
*Available at select PENN Play destinations.
Exclusive offers

You'll receive exclusive offers only for mobile app users, Real Time Rewards, push notifications and more.

PENN Wallet

Fund your favorite games through the PENN Play app by linking your cards and bank accounts directly to your PENN Wallet.

Real Time Rewards

Qualifying members who have the PENN Play app can claim their Real Time Rewards in the app in order to add their Real Time Rewards PENN Cash to their account.
Frequently Asked Questions
You'll find the PENN Play app in the Apple App Store or the Google Play store. You'll also find signage with QR codes and text numbers throughout our properties. You can download the app directly by using the link below.
You can create a PENN Play loyalty account through the PENN Play app. You'll need a valid driver's license or another form of government ID, the last four digits of your social security number, and a valid email address to create an account.
Yes! Your PENN Play login and password created on pennentertainment.com will give you access to the app as soon as you successfully log in.
Guests will need to activate their online account the first time the app is used unless they already have a PENN Play login.

If an online account was created prior to July 2019, guests must delete the old account and re-register. This can be done by emailing us.
If you have already registered your email address with PENN Play, then you will not receive an email verification and should login to the app using your login credentials.