Responsible
gaming initiatives
We like bringing more fun to more people, and we recognize that most of our community enjoys our various forms of entertainment responsibly, whether in a casino, at a racetrack, betting on sports or gaming online. But we also understand that others can't. For those who are interested, we have a range of programs and initiatives to help address problem gambling.
We take responsible gaming seriously
Everyone should have access to fun. And we want to provide it for them in a safe way. That's why we offer access to the resources and help that people need — when and how they need it.
Problem gambling in casinos
We post signage throughout our properties promoting responsible gaming — and where and how to find assistance. We also offer informational brochures near points of service and information explaining the probabilities of winning and losing each of our games. Our team members offer sympathetic, discrete assistance to anyone who approaches asking for help, and they're trained to identify outward signs of problem gambling.
Problem online gambling
Our online gaming apps offer users several resources promoting responsible gaming. We allow users to set monetary limits, including deposits, single wager and total wager limits on a daily, weekly or monthly basis. We also allow users to set time limits and "check-in" features that alert them to how long they've been playing. ESPN BET also takes many measures to promote responsible betting.
Underage gambling & drinking
We require guests to be of legal age to gamble or purchase alcohol (21 in the U.S.; 19 in Canada). Our team members are extensively trained to identify underage individuals trying to enter our gaming facilities, and our security staff card those who appear to be under the age of 30. In addition, our team members are authorized to ask any patron for proof of age, and we are authorized to confiscate false or altered IDs.
Responsible marketing & advertising
We're all about promoting new ways to have fun. But we also know marketing and advertising that promotes gaming needs to be careful about the way it's depicted. We refrain from making false claims about the winning probabilities of our games and include messaging that promotes responsible gaming. In addition, we comply with state and federal advertising standards and we follow the American Gaming Association's code of conduct for responsible gaming.
Improper use of alcohol
Our patrons bear the responsibility to not consume alcohol to the point of intoxication. But for those who do overindulge, our team is trained and authorized to deny them entry to casino and bar areas, ensuring they aren't served alcoholic beverages or allowed to gamble. Most importantly, our staff will make every effort to discourage such patrons from driving a vehicle when leaving any of our facilities.
Prevention of unattended minors
We're committed to providing a safe environment for all our guests and team members. As part of this effort, we work to ensure patrons do not leave minors unattended — inside or outside any of our destinations. In addition to signage posted throughout our locations, our team members are trained to report unattended children to our security staff and keep them safe until help arrives.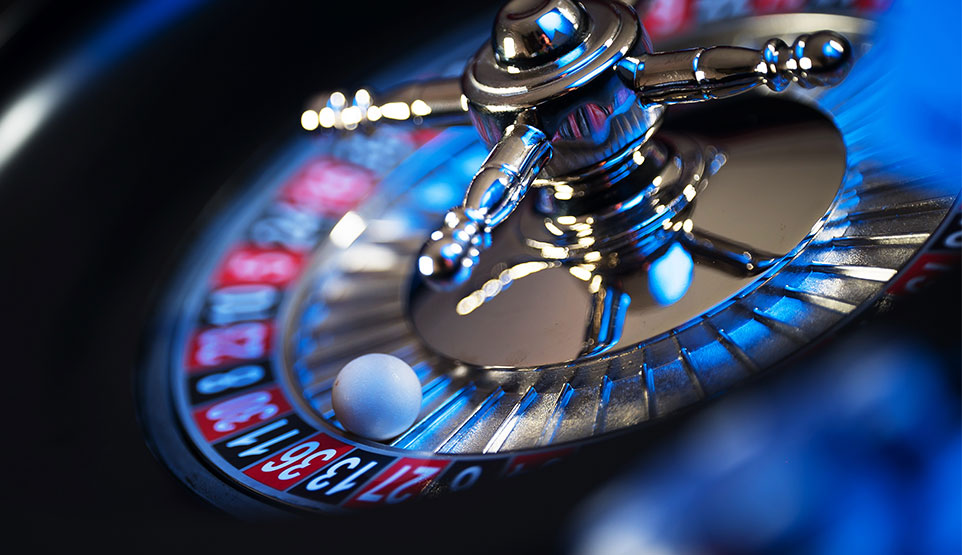 Exclude one, exclude all
We voluntarily employ an "exclude one, exclude all" policy for each of our guests. If they're self-excluded from gambling at any one of our casinos or online gambling sites, we will employ our best efforts to bar them from gambling at all of our casino and online gambling sites.
Corporate Responsible Gaming Committee
Each of our destinations has a committee that manages programs and consults with partners to promote a culture of responsible gaming. We also maintain a corporate-level committee of executives that oversees the company's initiatives.
Audits and reporting
We regularly employ outside experts and monitoring to gauge our compliance with national and local gaming regulations — and produce quarterly reports.
Self-exclusion and financial restriction programs
We promote and allow patrons to exclude themselves from our casinos and online apps and employ features that let responsible online gamers set financial and time limits. Our new cashless gaming initiatives let patrons establish deposit limits for custom time limits that cannot be changed until the established time has elapsed.
Customer awareness campaigns
We take our responsibilities seriously. That's why we place campaign signage and informational brochures throughout our casinos offering help to those who think they may have a gambling problem so they can get the help they need.
Procedures and policies
Our Board of Directors has established a series of procedures and policies to ensure our casinos and our company operate within the guidelines of our heavily regulated industry.
Team member training
We empower team members and security staff to proactively address issues related to responsible gaming, responsible alcohol service and the prevention of unattended minors, and we give them the tools to intervene when needed.
Our partners in responsible gaming
We want everyone to have fun safely and confidently, so we work closely with partners of all kinds to promote responsible gaming for the overall health of our patrons, their families — and their communities.
The International Center for Responsible Gaming has been helping increase the understanding of gambling disorders for over 25 years and they've helped find effective treatments for individuals and their families.

Learn more

The National Council on Problem Gambling is the national advocate to minimize gambling-related harm. Since 1972 NCPG has worked to prevent gambling problems and promote responsible gambling.

Learn more

We served as a Gold Sponsor of The Responsible Gambling Council Discovery 2021 event — an important conference that brings together industry leaders to spark positive change in responsible gambling.

Learn more
Resources for problem gambling
We're committed to a policy of responsible gaming at our casinos and online. And for those who need assistance, we're here to offer the help and resources they need.
How do you know if you have a problem?
The first step toward recovery is identifying the problem. We recommend patrons answer the following questions honestly — and seek out the help they need using the resources we provide online or in our casinos.
If you or someone you know answers yes to any of the provided questions, consider seeking professional help or advice by calling the National Problem Gambling Helpline at 1-800-GAMBLER.
Have you often gambled longer than you had planned?
Have you often gambled until your last dollar was gone?
Do thoughts of gambling cause you to lose sleep?
Have you used your income or savings to gamble while letting bills go unpaid?
Have you made repeated, unsuccessful attempts to stop gambling?
Have you broken the law or considered breaking the law to finance your gambling?
Have you borrowed money to finance your gambling?
Have you felt depressed or suicidal because of your gambling losses?
Have you been remorseful after gambling?
Have you ever gambled to get money to meet your financial obligations?



National gambling resources


National Helpline
ncpgambling.org
Cambridge Health Alliance Division on Addiction
divisiononaddiction.org
Gam-anon International Services Offices, Inc.
PO Box 157
Whitestone, NY 11357-0157
gamanon.org
The National Council on Problem Gambling
730 11th Street, NW
Suite 301
Washington, D.C. 20002
American Gaming Association
International Center for Responsible Gaming
Gamblers Anonymous International Service Office
PO Box 17173
Los Angeles, CA 90017
Explore more about PENN Entertainment
Our company

We're the most innovative omni-channel provider of entertainment experiences in North America. Read about our company history — and future fun to come.

Get to know us

Governance

We're always invested in finding new ways to have fun, but we're strict about following all guidelines and policies in our heavily regulated industry. Learn more about our compliance efforts.

Learn more

Corporate responsibility

We're committed to giving back to our people and our communities. From disaster relief to support for veterans, we're putting in the work — day in and day out.

Learn more