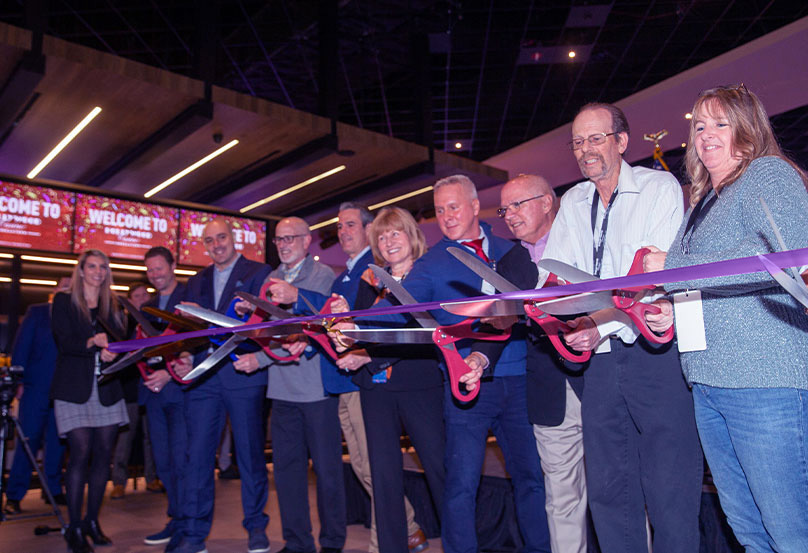 HISTORY
Challenging conventions

for over 50 years.
We push ourselves and the industry to new limits.
We've looked beyond the status quo for decades. Our 50+ year legacy is a testament to our constant desire to keep evolving and continue exploring all paths that lead us forward and help us discover new ways for our customers to find their fun.
A history of doing things differently.
From our humble beginnings as a racetrack operator to our ever-growing portfolio of casino destinations to our innovative sports betting and online casino apps, we've always been focused on providing the best gaming and entertainment experiences for our customers.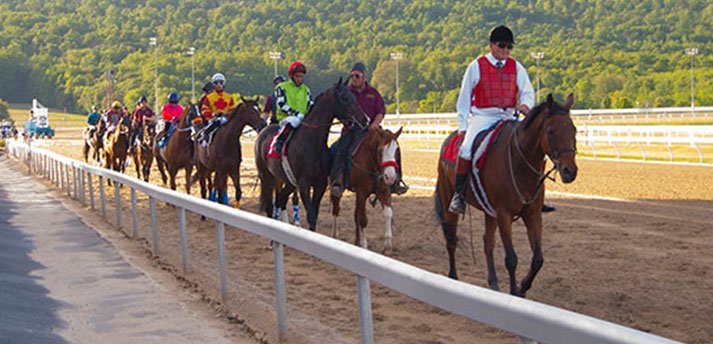 1972
Penn National Race Course is Born
What is now PENN Entertainment started with a group of Central Pennsylvania civic leaders who decided to enter the world of thoroughbred horse racing in Grantville, PA. The birthplace of our company was dubbed Penn National Race Course and it was run by the Turf Club for 10 years until Peter D. Carlino took over in 1982.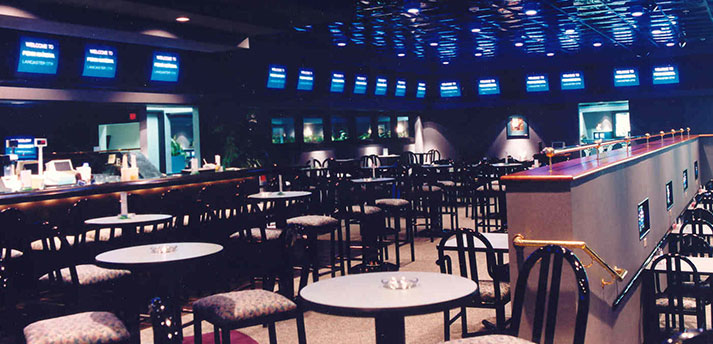 1983
Penn National Race Course Premiers Telebet
A year after purchasing Penn National, PNRC Corp. pioneered Telebet®, Pennsylvania's first telephone account wagering system. This allowed customers to deposit funds in an account and place bets by phone on Penn National and simulcast races. A TV program called "Racing Alive" also began broadcasting from Penn National on race day.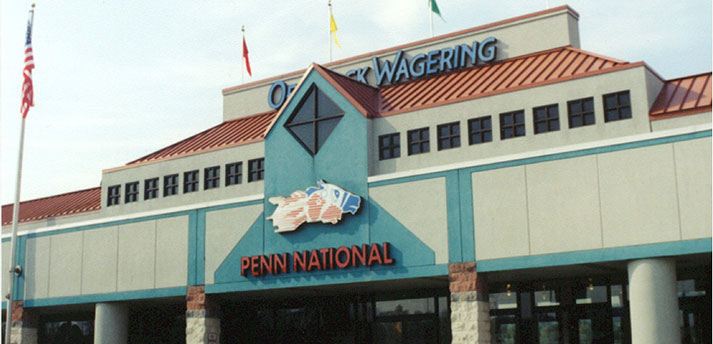 1991
Penn National Race Course Opens First OTW Location
Always looking for ways to expand into new areas, Penn National opened its first Off-Track Wagering (OTW) facility in Erie, PA in 1991. PNRC Corp. would operate this location until 2003 when it was purchased as part of a deal with MTR Gaming Group.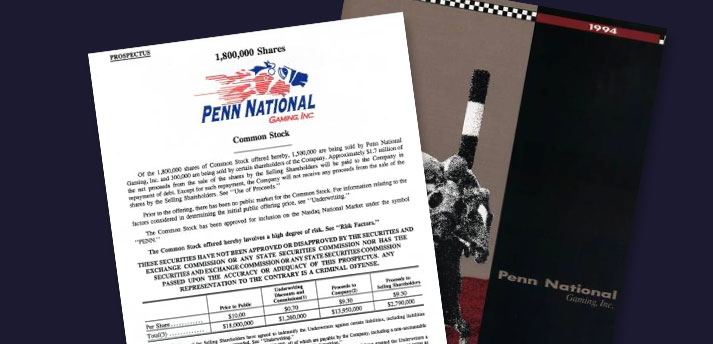 1994
Penn National Gaming Goes Public
In preparation for an initial public offering, the companies involved with Penn National Race Course were reorganized and PNRC Corp. became Penn National Gaming. The company went public on the NASDAQ exchange in 1994 and Carlino's son, Peter M. Carlino became Penn National's first CEO. He held that position until 2013.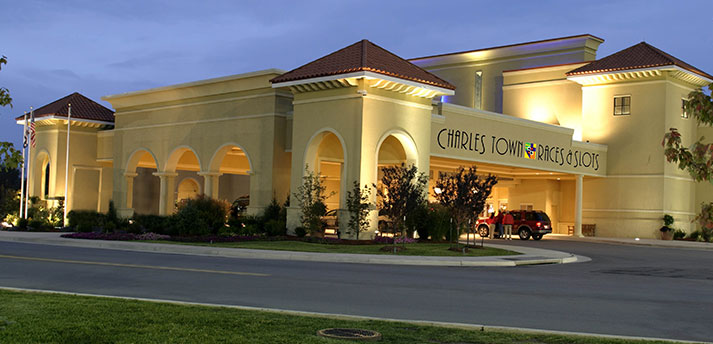 1997
Penn National Acquires Charles Town Races
Beginning its transition to a diversified gaming company, Penn National acquired Charles Town Races in West Virginia in 1997. After adding video lottery terminals, the racetrack's name was changed to Charles Town Races and Slots and became Penn National's first expansion into another state.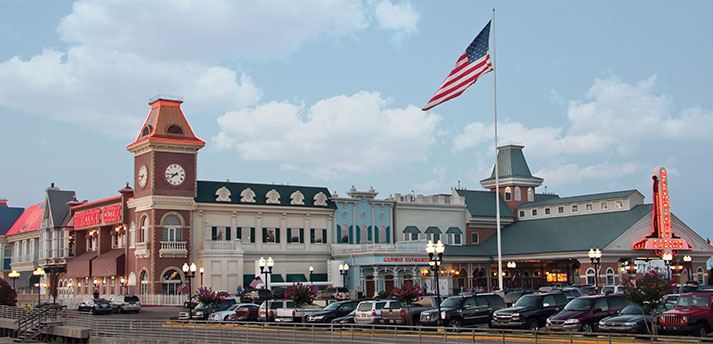 2000
Penn National Expands into Mississippi
Casino Magic and Boomtown Biloxi in Mississippi were acquired in 2000 and became Penn National's first standalone casino properties. This purchase from Pinnacle Entertainment allowed Penn National to expand into Mississippi.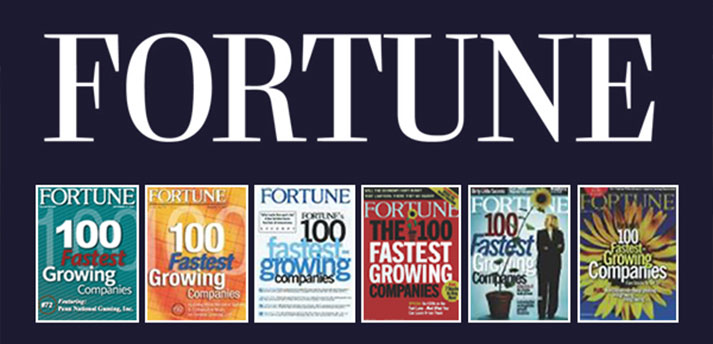 2001
Penn National Lands on Fortune's 100 Fastest Growing Companies List
Penn National Gaming came in at number 59 on Fortune Magazine's 100 Fastest Growing Companies list in 2001. Penn National would find itself on this same list the following year and be honored by being included many subsequent years after that.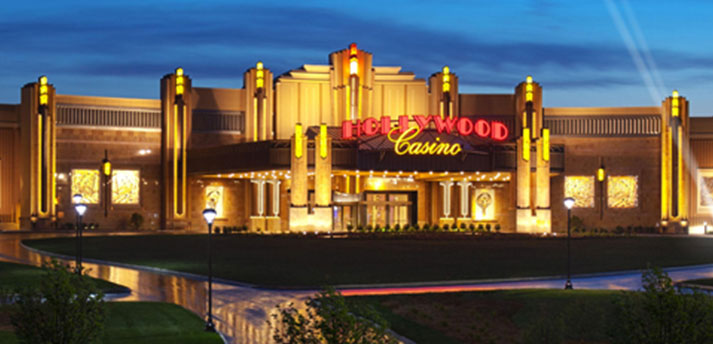 2003
Penn National Purchases Hollywood Casinos Corp.
30 years after its inception, Penn National expanded further and gained a foothold in new states with the acquisition of Hollywood Casinos Corp. in 2003. This purchase included casino locations in Aurora, Illinois; Shreveport, Louisiana; and Tunica, Mississippi.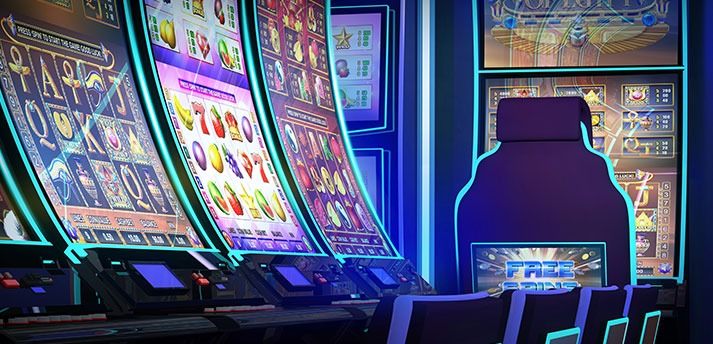 2004
Pennsylvania Passes Act 71
In 2004, Pennsylvania passed Act 71. Known as the Racehorse Development and Gaming Act, this legislation established the Pennsylvania Gaming Control Board and legalized slot machines at certain race courses within the state.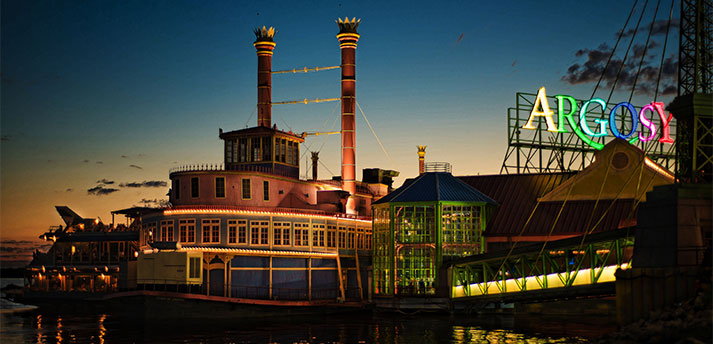 2005
Penn National Acquires Argosy Gaming
Further expanding the company's reach, Penn National Gaming purchased Argosy Gaming in 2005 for $1.4 billion. This new acquisition included casino properties in Illinois, Indiana, Iowa and Missouri.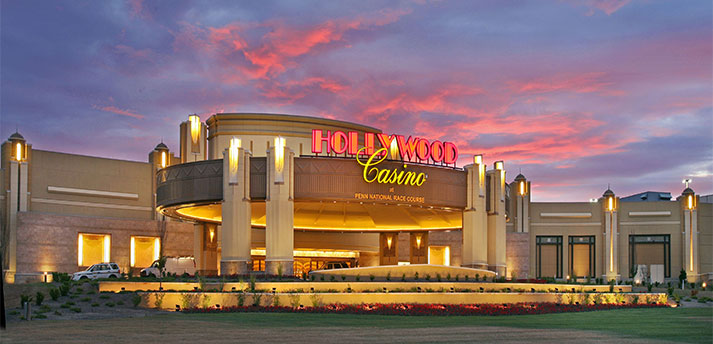 2008
Hollywood Casino at Penn National Race Course
Continuing its expansion into becoming the largest regional gaming operator in the US, Tim Wilmott was named Chief Operating Officer in 2008 and Penn National Race Course was expanded with the addition of a Hollywood Casino location adjacent to the racetrack property.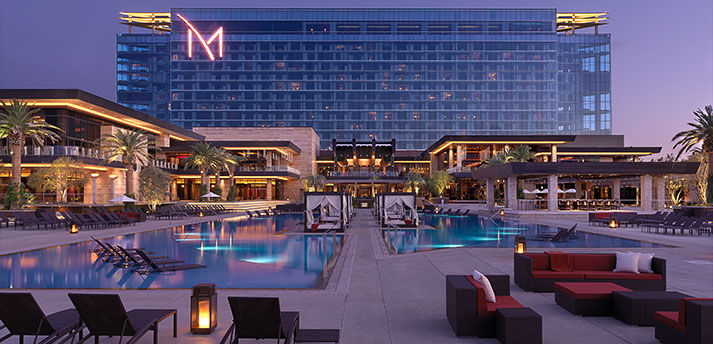 2011
Penn National Purchases the M Resort in Las Vegas
Calling it "another compelling opportunity to deliver growth and returns to our shareholders by diversifying our asset base," CEO Peter M. Carlino announced the acquisition of the M Resort in Las Vegas from the Bank of Scotland in 2011.
2012
Penn National Opens Hollywood Casino at Kansas Speedway
In 2009, Penn National was selected to develop a casino location at Kansas Speedway. In 2012, Hollywood Casino at Kansas Speedway opened its doors. That same year, the company opened Hollywood Casino Toledo, Hollywood Casino Columbus and Hollywood Casino St. Louis.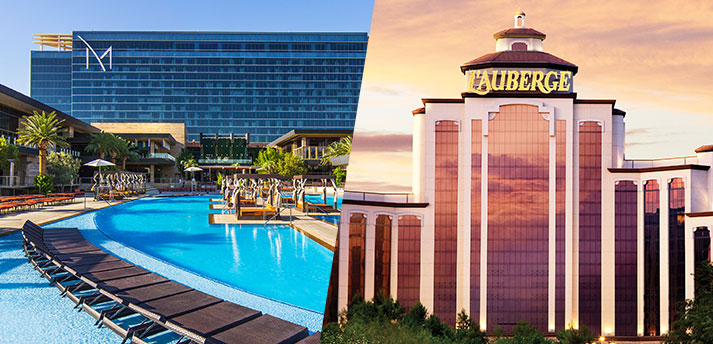 2018
Penn National Acquires Pinnacle Entertainment
Touted as a "transformational acquisition," Penn National acquired Pinnacle Entertainment in 2018. This resulted in the addition of twelve new properties. 2018 also saw Hollywood Casino become the first Pennsylvania casino to offer sports betting.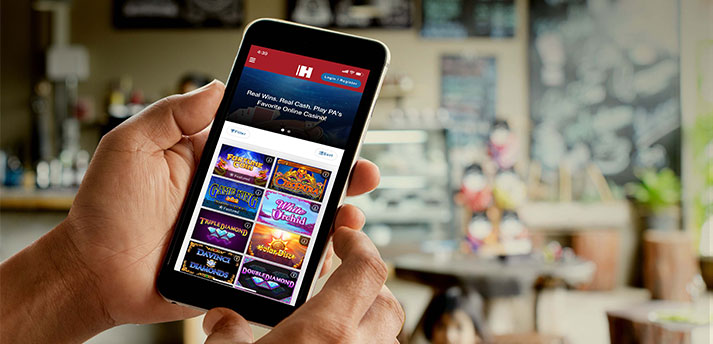 2019
Penn National Launches First Online Casino in PA
Facing some tough resistance, Penn National Gaming finally became the first company to launch an online casino in Pennsylvania in 2019. That same year, the company also purchased the operating businesses of Margaritaville Resort Casino in Louisiana and Greektown Casino-Hotel in Detroit.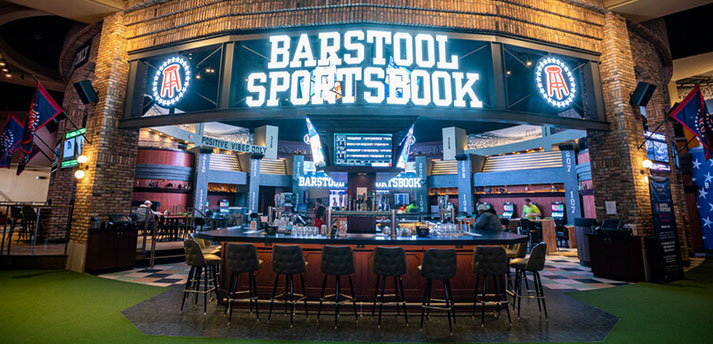 2020
Penn National Partners with Barstool Sports
In 2020, Penn National announced that it had purchased a 36% stake in Barstool Sports — a leading digital sports, entertainment, lifestyle and media company. Within the year, Penn National launched its Barstool Sportsbook app, opened the first Barstool Sportsbook location at our Ameristar Black Hawk location and introduced our mychoice® loyalty program to over 20 million casino customers and Barstool's more than 66 million loyal fans.
2021
Penn National Acquires Score Media & Gaming
In 2021, Penn National Gaming agreed to acquire Score Media and Gaming Inc., which had been a strategic partner since 2019. This purchase helped Penn National expand its sports betting market into Ontario, Canada with theScore Bet app. This same year, Penn National donated $4.6 million to the Barstool Fund for COVID-impacted small businesses and pledged $4 million to fund STEM scholarships at Historically Black Colleges and Universities (HBCUs).
2022
Penn National Gaming Becomes PENN Entertainment
To reflect Penn National Gaming's new position as North America's leading provider of integrated entertainment, sports content and casino gaming experiences — the company was rebranded as PENN Entertainment. The new brand displays that we're in the business of fun. Also in 2022, we were named to Forbes Magazine's list of America's Best Employers for Diversity.
2023
PENN Entertainment Launches PENN Play
In 2023, PENN launched its new and improved customer loyalty rewards program. With an emphasis on fun and earning through our new online gaming and sports betting apps, PENN Play allows members to earn rewards at over 35 destinations — and online — and redeem them for gaming, dining, shopping, hotel stays and more. Also in 2023, PENN acquired the remaining interest in Barstool Sports, further developing our omnichannel strategy.
What's next for PENN?
Driven by bold ambitions, we challenge ourselves to find new ways to have fun. We're always discovering paths that take us beyond the expected…every day. Stay tuned for more great things to come!
Explore more about PENN Entertainment
Leadership

Sharing decades of experience in the gaming and entertainment industry, our executive leaders drive the search for innovative new ideas and experiences.

Learn more

Corporate Responsibility

We're committed to giving back to our people and our communities. From disaster relief to support for veterans, we're putting in the work — day in and day out.

Learn more