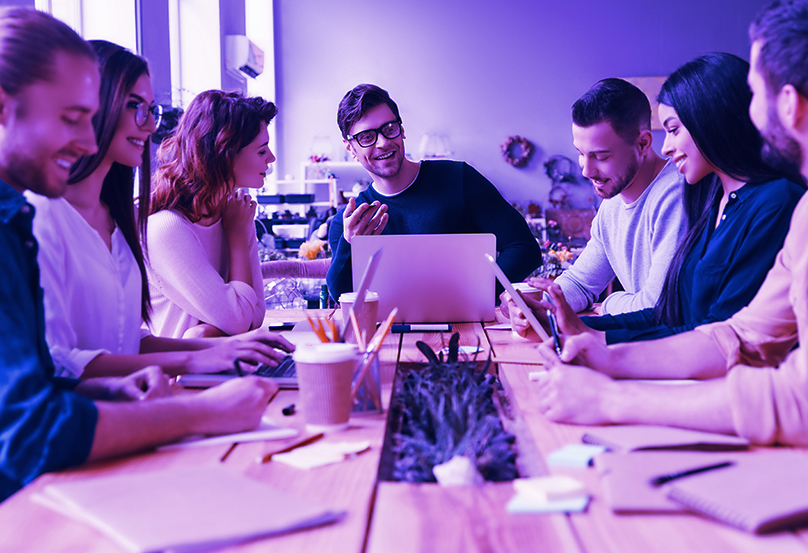 CORPORATE GOVERNANCE
We build trust & accountability.

Every day.
We believe rules & policies promote stronger growth.
Our company's commitment to corporate governance is integral to our business and reflects not only regulatory requirements, NASDAQ rules and broadly recognized governance practices, but also effective leadership and oversight by our senior management team and board of directors.

Always thinking differently about how we can grow as a company, our board of directors shares our vision of driving the gaming and entertainment industry forward in creative and innovative ways — all while promoting long-term value creation, transparency and accountability to our shareholders.
Our board of directors
Our board of directors is made up of professionals from many disciplines — including investment banking, asset management, tax accounting and consulting, advertising, gaming/entertainment and more — and their level of expertise is unparalleled. We were included in the 2021 and 2022 Champions of Board Diversity by The Forum of Executive Women and the 2021 Breakfast of Corporate Champions, which recognizes companies that lead the way for gender balance on corporate boards.
The Right Mix of Skills,
Experience and Diverse Perspectives

3 Military veterans, 1 White/Hispanic, 1 Asian/African American, 1 LGBTQ+
Director Tenure
0 - 4 years
5 - 9 years
9+ years
Report an ethics concern
PENN Entertainment believes the reputation and integrity of the company are vital to its ongoing success. All of our team members, officers, and directors are responsible for conducting business in a manner that demonstrates a commitment to the highest standards of integrity. In order for team members know what is expected of them and their coworkers, PENN Entertainment has established a Code of Business Conduct.

As part of this Code, team members are expected to report any concerns regarding unethical or unlawful activity or violations of the Code to management or the compliance staff of the Company. Concerns may include:
Suspicions of accounting irregularities, theft or fraud;
Instances of sexual harassment, workplace discrimination, threats of violence, or bullying;
Violations of state laws, and federal anti-trust, securities, and similar laws;
Hazardous or unsafe working conditions
The Code provides protections for Team Members who report such violations or suspected violations in good faith to ensure that they will not be subject to retaliation of any kind. PENN Entertainment has set-up a confidential toll free ethics hotline where team members can report ethics concerns anonymously. Reported violations are directed to the Company's Compliance Department who ensures they are investigated and addressed promptly. Please report your concern anonymously to the Ethics Hotline online by calling 877-864-9164.
Agents and Counsel
Legal Counsel
Ballard Spahr
1735 Market Street, 51st Floor
Philadelphia, PA 19103
Deloitte & Touche LLP
1700 Market Street
Philadelphia, PA 19103
Transfer Agent and Registrar
Continental Stock Transfer & Trust Company
1 State Street, 30th Floor
New York, NY 10004
Explore more about PENN Entertainment
Leadership

Sharing decades of experience in the gaming and entertainment industry, our executive leaders drive the search for innovative new ideas and experiences.

Get to know us

Our Company

We're the most innovative omni-channel provider of entertainment experiences in North America. Read about our history — and future fun to come.

Learn more