Kickstart your career
with PENN
Be a part of an exciting industry and company that cares about your career growth and provides the support you need to expand your possibilities. Apply for the Leadership Excellence at Penn (LEAP) program where you can build your career with us — and find your fun.

Here's what recent LEAP grads had to say about the program:
"LEAP gave me the opportunity to walk a mile in each department. I was able to see how their work contributes to the overall success of the property. I had great mentors along my journey and took unique pieces of advice from each of them! The program helped mold me into the leader I am today. It came full circle last summer when I was able to mentor a new LEAP!"
Essence Wallace , Director of Marketing - Argosy Casino Hotel & Spa, 2017 LEAP Class
"One of the many things that I love about PENN Entertainment is the opportunity for major growth and development. I have gained incredible experience, knowledge, and insight from property and corporate leaders. I am thankful and look forward to my future with PENN Entertainment."
Hayley Zenon , Human Resources - L'Auberge Lake Charles, 2022 LEAP Class
"The LEAP Program is the best introduction into the entertainment and gaming industry. Gaining hands-on experience in operations allowed me to explore career options. The most meaningful part for me was interacting with team members on all levels, gaining the different perspectives of front-line through top leaders. I learned valuable lessons that will be used as I progress in my career with PENN."
Tyler Yost , Senior Financial Analyst - Hollywood Casino Columbus, 2021 LEAP Class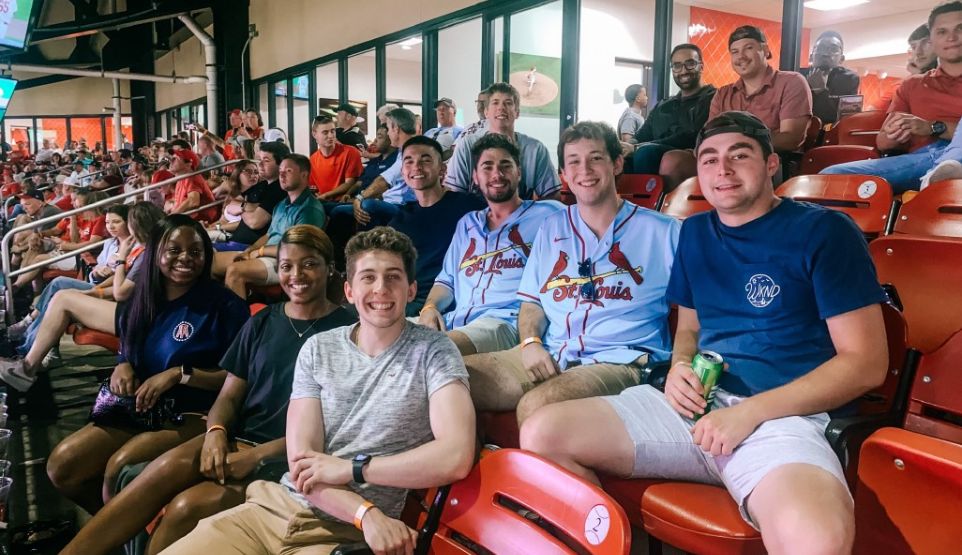 Ready to apply?
Here are some of the requirments:
Interest in one of the job areas — You have to have an interest in Human Resources, Hospitality (Food & Beverage/Hotel), Gaming Operations, Finance or Marketing.
Time commitment — You must be available for the entire 12 weeks of the internship.
Age requirement — You must be at least 21 years old by the time the internship starts, which varies from mid to late May to the beginning of June.
Good standing — You must be in good standing at your college with a 3.0 or higher GPA preferred.
Able to relocate — You must be willing and able to relocate, which opens up more opportunities for you since we operate in 19 states.
Cleared to work in the US — Unfortunately, we can't sponsor any visas for the LEAP program, so you have to be legally able to work in the United States.


Watch video
Explore more about PENN Entertainment
Careers

We're always looking for talent that believes in having — and sharing — fun. Discover what it's like to work at PENN Entertainment and search for your next opportunity.

Learn more

About Us

We're the most innovative omni-channel provider of entertainment experiences in North America. Read about our company history — and future fun to come.

Get to know us

People

We empower our people to do the work they love — by giving everyone a voice, celebrating diversity and encouraging development for all team members.

Learn more